Dicken's stories are chalk full of wonderful dog names. I've made an easy to use guide should you wish to bestow your new friend with a charming, creative moniker.
Rouncewell
- A dog who jump/runs in a poetic way, but also still kind of like a sprightly fat man.
Pipchin
- A jaunty dog that is a canine representation of a 1930's newspaper boy. Most likely owned by a gay man. Or two.
Sowerberry
- A dog with a depressing demeanor and no will to live because of it's unfortunate body proportions.
Perch
- A dog so convinced he/she is human sits upright in chairs and eats at the dinner table. These dogs also speak English.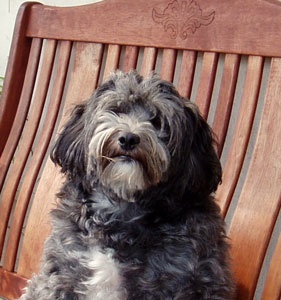 Tozer
- The king douchebag of dogs. If you have this dog, you should know it only rides in Porches and won't lick his own ass.
Nipper
- This dog fucking loves gags. She/He will pee on your things for laughs, tear things up for laughs, vomit on things for laughs. A Nipper is basically a member of the dog ETA.
(also looks like Bruce Vilanch)
Skettles
- A snobby dog with an empty soul.
Snawley
- A dog whose existence puts into question everything you thought you knew about this world. This dog also sheds assloads of hair which only sticks to eveningwear.
Snagsby
- Is my favorite Dicken's dog name. You can't take it or I will reverse find you from the analytics on this site and steal your dog. If the dog does not look like a Snagsby, you'd better run from me. Fast too. I take spin class and my cardio vascular capacity is super human.
In case you're wondering, this is an example of the perfect Snagsby. Snagsby's must have three characteristics to be a Snagsby:
#1 This dog LOOKS LIKE A SNAGSBY!
#3 This dog LOOKS LIKE A WOOKIE!
#5 I LOVE THIS DOG!